Blair Athol Scotch Whisky Distillery Information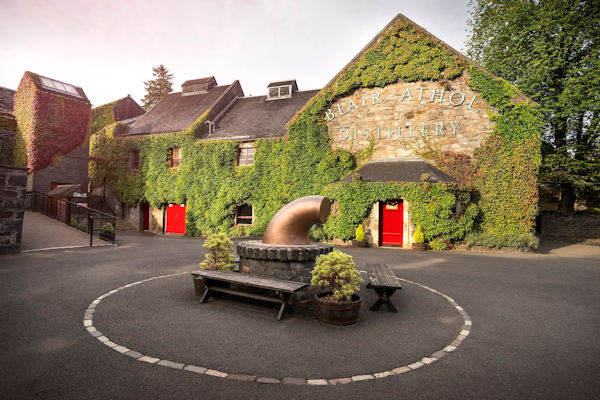 Blair Athol Scotch Whisky Distillery in Pitlochry was Established in 1798 and it produces Blair Athol single malt 12 Year Old. It also is a major contributor to the famous Bell's blends. There is so much Scottish whisky history connected to Blair Athol and over the years this distillery has grow in status with its whisky being sold throughout the world.
Below you can find out more details about this lovely Scottish distillery and also find out where to buy these excellent Pitlochry malts.
Contact Details for Blair Athol Distillery
Contact details for the distillery are Blair Athol Distillery, Pitlochry, Perthshire, PH16 5LY with the phone number being for the distillery +44 (0)1796 472161 and visitor centre +44 (0)1796 482003. You can find out more details about Blair Athol Distillery on Scottish Whisky website
There is a accommodation listing on this website where you can find local accommodation near the Blair Athol Distillery - Accommodation near Blair Athol Distillery .
Where to buy Blair Athol Single Malts
Spirits By Post have malts available online from this distillery. These malts are below, but you can also see their full section on their website at Spirits By Post
Blair Athol 12 Year Old Single Malt Scotch Whisky
Distillery: Blair Athol
A Flora & Fauna release from the Blair Athol Distillery in Pitlochry... Read more
Buy Now for £44.75
World-wide delivery available - Price Subject to Change
You can see more of the Blair Athol Single Malt Whisky Range on this website.
Share Planet Whiskies on social media