Welcome to Irish Whisky Distilleries
Welcome to the page on Planet Whiskies referring to Irish Whisky Distilleries. There are five distilleries at present mentioned on this page an thay are The Irishman Distillery, Old Locke's Kilbeggan Distillery, Old Bushmills Distillery, The Cooley distillery, Clontarf Distillery and the Jameson Distillery. The Jameson brand name is probarly one of the most famous Irish whisky brands in the world and is a massive whisky with the America public.
More Irish whisky distilleries will be on this page in the near future, but if you would like your local distillery mentioned straight away please email Planet Whiskies and I will insert the distillery onto this page. All the Irish Whisky distilleries mention below have external web links to the distillery own site. This will give you the opportunity to research more information and improve you knowledge regarding the distillery in question.
Also remember to view the links just below this paragraph to read about all the distilleries in the world. There is an amazing list of distilleries and by looking through these page you start to realise how massive the whisky industry is to the world markets.
Irish Home Page ~ Buy Irish Single Malt ~ Buy Irish Blended Whisky ~ Buy Irish Pot Still Whisky
Latest Global News about Irish Whiskey
Irish Whiskey's Global Market Share To Rise By 300% By 2030 :: Minister Coveney To Unveil Ambitious Vision For Irish Whiskey :: Exports To Double By 2020, Double Again By 2030 :: 12th May, 2015
Irish Whisky Distilleries
The Irishman Distillery (Walsh Whiskey Distillery)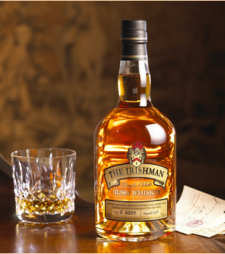 The Irishman is a boutique producer of premium Irish Whiskies. Most notable is The Irishman 70 which has already claimed 4 gold meals this year including the International Spirits Challenge and a Double Gold at The San Francisco Spirits competition.
The Irishman specialise in re-creating some of Irelands lost whisky treasures such as Potstill whiskies. All the single malt whiskies that are distilled at the Irishman have to be aged for over a 10 years and there have a limited availability to 1000 cases in first year production to keep the demand for the whisky as high as possible. The actual distillery for the Irishman is located at Irelands famous Bushmills Distillery.
Our single malts are all limited editions which are signed and numbered. And this year see's The Irishman Rare Cask Strength being released. There are only 1400 bottles so get your now!! Click here to visit their website.
Latest News from The Irishman
The Irishman's 1st Vintage Release Since Their Partnership With Illva | Walsh Whiskey Distillery | Carlow, Ireland, December 2013
Jameson Distillery (Now at Midleton) (information from Planet Whiskies sister site www.greatwhiskies.com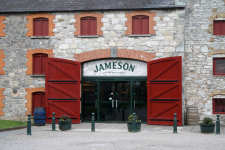 Jameson Distillery was founded in 1780 in Dublin and become a great success throughout the 19th century as whiskies exports increased. Ireland was by far during this period the largest exporter of whisky is the world, but this came to an end when American Prohibition laws came into effect in 1919 and sales become nothing. Another factor for the decline of Irish whisky was because of the British market and in 1922 the British Empire introduced tariff barriers when the Ireland become independent. This prices Irish Whisky out of the market.
In 1966 Irish distilleries where fast become extinct and only three distilling companies were left in the Republic of Ireland. They were Cork Distillers Co Ltd, John Power & Son, and John Jameson & Sons. They thought the only way for the Irish Whisky industry in the Republic to survive was to join forces and a new company was formed. They were now called Irish Distillers. Six years later a fourth company joined Irish Distillers, but this time the distillery was from the North of Ireland and was Bushmills. Bushmills still has its distillery in the North and keeps the Bushmills name alive.
Soon after this date a new distillery was build in County Cork call Midleton and now Irish whisky is fighting back to become the success story again after all the troubled time of the early 20th century. Jameson is now distilled in Midleton , but then vatting take place in Jameson traditional home town of Dublin. For more information click the link www.jamesonwhiskey.com
Latest News from Jameson Whiskey
Home of Jameson celebrates its first birthday as most-visited whiskey experience in the world : 9th April, 2018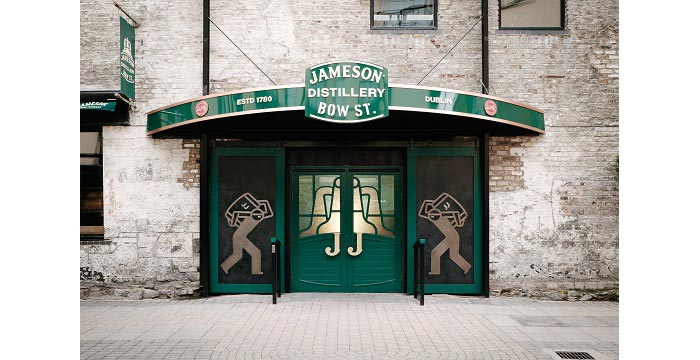 More than 350,000 visitors from over 70 nations across the world visited new-look Jameson Distillery Bow St. in first year. Read more
Jameson Puts 'Taste' Centre-Stage In New Global Campaign :: 1st March, 2018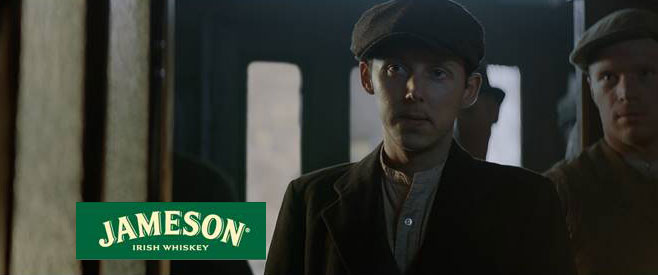 Jameson Irish Whiskey, which is produced by Irish Distillers in Midleton Distillery, has unveiled its latest advertising platform, entitled 'Taste, That's Why'. The campaign launches across television, out of home, digital, display and social media in the USA from this month, ahead of a wider roll-out later this year. Read more
Trio Of Designers Bring Spirit Of Collaboration To Jameson's Annual St. Patrick's Day Bottle: 1st February, 2018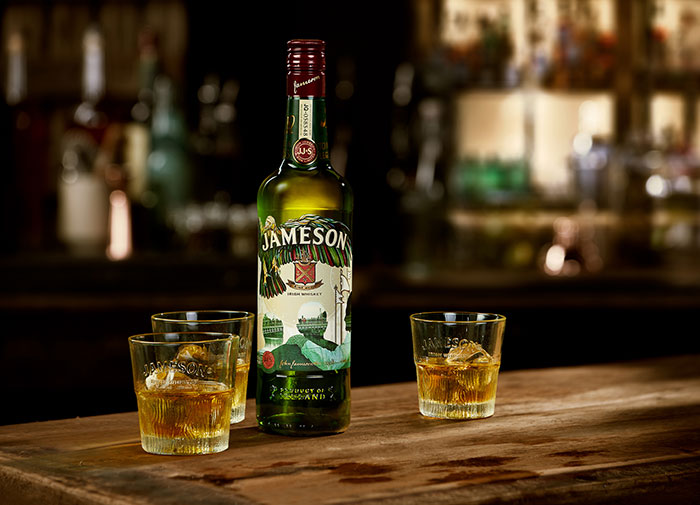 Jameson Irish whiskey, which is produced by Irish Distillers in Midleton Distillery, has kicked off St. Patrick's Day 2018 with its seventh annual limited-edition bottle design. For the first time in its history, Jameson has collaborated with a group of artists, representing the bravery, unity and opportunities that are possible when friends come together. Read more
Irish Distillers to invest €10m in production capacity at Midleton Distillery :: 19th January, 2017
Jameson Restructures Its Portfolio With New Family Of Irish Whiskeys :: 2nd June, 2016
St Patrick's Day: Jameson Leads Global Celebrations With Its Version Of The Perfect Irish Coffee :: 22nd March, 2016
Jameson Kick Starts 2015 St Patrick's Day Celebrations | Jameson & St Patrick's Day 17th March 2017 | 21st January 2015
Irish Distillers :: Midleton Distillery :: Jameson Unveils New Annual Packaging Release - 15th January, 2015
Jameson Irish Whiskey Launches Barrel Aged Cocktail Programme For Bartenders - 27th October, 2014
Irish Whiskey Cheer Continues As Jameson Reveals New Limited Edition For St. Patrick's Day- 7th Feb, 2014
Jameson Irish Whiskey Spreads Spirit of the Irish - 25th February 2013
Jameson to Continue its Legendary Pace With Iron Horse TV Advertising - 21st February, 2013
Jameson Hits Four Million Cases - 23rd November, 2012
Jameson Launches Second Edition Of Its Film Making Competition 'Jameson First Shot' - 19th Nov, 2012

Jameson Irish Whiskey - St Partick's Day Celebrations Go Global with Jameson - 17th February, 2012
Jameson Highlights the worlds greatest urban escapes with the launch of new travel retail exclusive - 9th August, 2012
Jameson Launches Second Edition Of Its Film Making Competition 'Jameson First Shot' - 19th November, 2012
Old Locke's Kilbeggan Distillery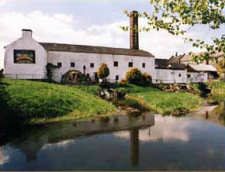 Old Locke's Distillery in Kilbeggan gain a license in 1757, but has not distilled whiskies since 1953. This distillery is believed to be the oldest licensed distillery in the world and when the distillery was in production they used all local material to produce whisky. This was pure water from the nearby Brosna River, ready supply of turf and grain growing locally in the nearby fields. The distillery is still open for tours, but this has to be as guest of a distiller.
They work closely with the 'The Cooley Distillery'. Contact details for this distillery where you can find out about tours around the museum and all the interesting facts about this most historic distillery in Ireland are
Locke's Distillery Museum, Kilbeggan, Co.Westmeath. Tel: +353 0506 32134, Fax: +353 0506 32134
Contact Email: lockesmuseum@iol.ie Website : /www.lockesdistillerymuseum.com
Old Bushmills Distillery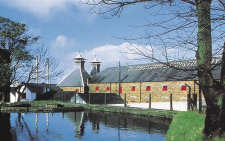 Old Bushmills Distillery first produced whisky is 1608 and is celebrating it's 400th anniversary this year (2008). They are famous worldwide with the Bushmills blends of whisky. The Bushmills 10 Year Old Single Malt whisky was also given by the New York Time a great award in tasting saying it was the best Irish Whisky on the market in 2006. This has of course helped the profile of Bushmills.
The distillery welcome visitors to their distillery in Antrim and will be more than happy to show you around the famous Irish distillery. Its distillery is also the oldest licensed distillery in the world and is a must visit. For more details can be found out at their website www.bushmills.com. Just fill out the form on the contact us page and ask for more information regarding tours and their whisky products. More details regarding Bushmills distillery can also be found out throught the sister site of Planet Whiskies at www.greatwhiskies.com where details regarding Bushmills 5 Year Old Single Malt can be found and more details about this historic distillery.
Latest News from Bushmills Distillery
Bushmills® Irish Whiskey Introduces Port Cask Reserve – A Rare And Unique Cask-Matured Variant, Available Exclusively In Duty Free :: The Second Edition In The Limited Release Bushmills Steamship Collection :: 27th September, 2016
Bushmills :: Once In A Lifetime Celebration For Apprentice Cooper Chris Kane :: Bushmills® Irish Whiskey announces graduation of first Cooper in Ireland in over 30 years :: 16th September, 2016
Global sensation 'of monsters and men' set to rock bushmills live 2013 - only indie music festival in an irish whiskey distillery - 11th March, 2013
Bushmills™ Irish Whiskey sweeps the board at 2012 spirit competitions - 20th August, 2012
The Cooley Distillery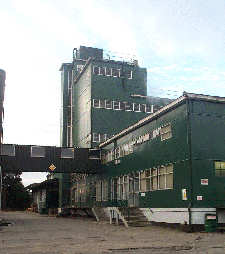 The Cooley distillery was built in 1987 and is Ireland's only Independent whisky Distillery. The distillery produces a full range of whiskies ranging from Single Grain whiskies to Single Malts. All these whisky are supplied to most of Europe's whisky retailers.
The Cooley Distillery also supplies whisky to the world wide market place with such whiskies as Knappoque, Clontarf, Brennans and Hennessy. With this distillery being independent this has brought great competition to the rest of the Irish whisky market and as a result Irish whiskey is growing at an excellent rate and is now the fastest growing brown spirit category in the world.
The contact details for the distillery are Cooley Distillery, Riverstown, Cooley, Co. Louth and their telephone number +353 (0)42 937 6102.
If you like to contact the head office the details are Cooley Distillery, 162 Clontarf Road, Dublin 3 and telephone number +353 (0)1 833 2833. More details can be found about the distillery history and the whisky brands that they produce on www.cooleywhiskey.com
Clontarf Distillery
Clontarf Distillery is owned by the Castle Brands Inc who are based in New York. The actual distillery is in Dublin and produces the whole range of Clontarf Single Malts and blended whiskies. They also produce the Knappogue Castle Single Malt Whisky on top of their Clontarf Malts.
They have a very interesting website where more details about the Castle Brands can be found. Castle Brands deal with a wide range of Alcholoic drinks that are outside the range of this website, but they include Boru Vodka, Gosling's Rum and Pallini. The mission for the Castle Brands company is to develop and grow their current portfolio of premium brands and become a force within the alcohol industry.
More details can be found on their website www.clontarfwhiskey.com
Latest News regarding Irish Whiskies
Walsh Whiskey Distillery Secures €4m Contract in Ontario, Canada: 1st March, 2018
 
Toronto, Canada & Royal Oak, Carlow, Ireland – 28th February March 2018: Walsh Whiskey Distillery, one of Ireland's leading whiskey producers, has agreed a €4m contract over four years with Woodman Wines & Spirits Inc. for the exclusive sale of its full portfolio of 10 super-premium whiskeys under the Writers' Tears and The Irishman portfolios in Ontario, Canada. The contract was signed as part of the Department of Agriculture Food and the Marine's Trade Mission to Canada and the United States led by Minister Michael Creed T.D. Read More 
Chapel Gate Whiskey: Ireland's First Modern Whiskey Bonder Launches First Release In The UK
JJ Corry 'The Gael' Irish Blended Whiskey Now Available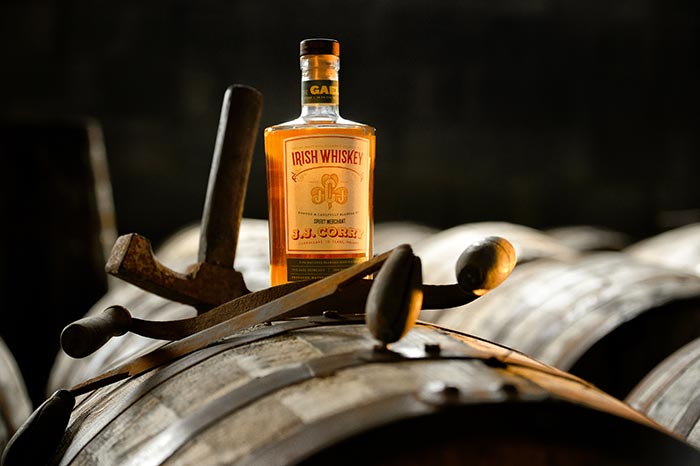 Cooraclare, Co. Clare, Ireland (October 17 2017) -- The Chapel Gate Irish Whiskey Co., Ireland's only whiskey bonder, has announced the launch of its first whiskey, J.J. Corry, in the U.K. market. Read more
Redbreast Remains The World's 'Best Irish Whiskey' For Jim Murray: 13th October, 2017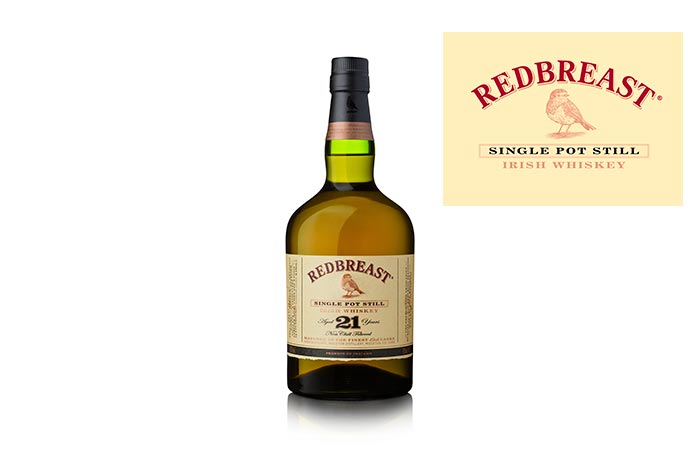 Redbreast 21 Year Old has been recognised as the 'Second Finest Whiskey in the World' by leading whiskey writer, Jim Murray in his annual Jim Murray Whisky Bible – the highest accolade ever awarded by Murray to an Irish whiskey. Read more
A New Era for Luxury Irish Whiskey: Midleton Very Rare Bourbon barrel 1994: 7th October 2017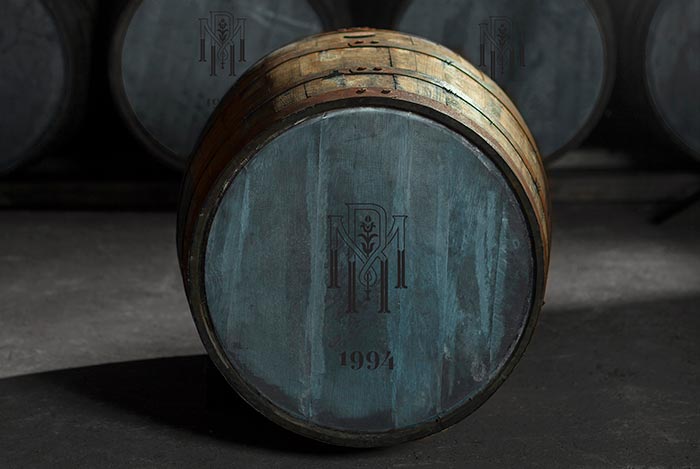 Irish Distillers has signalled a new era for luxury Irish whiskey with the launch of the Midleton Very Rare Cask Circle, a private members club offering individuals the opportunity to obtain their own personal Irish Whiskey. The launch of the Midleton Cask Circle coincides with the release of Midleton Very Rare Vintage 2017, the 34th edition of the renowned and highly collectable range of Irish whiskeys, first unveiled in 1984. Read more
Walsh Whiskey Distillery: Writers' Tears Red Head Wins The Masters: 10th August, 2017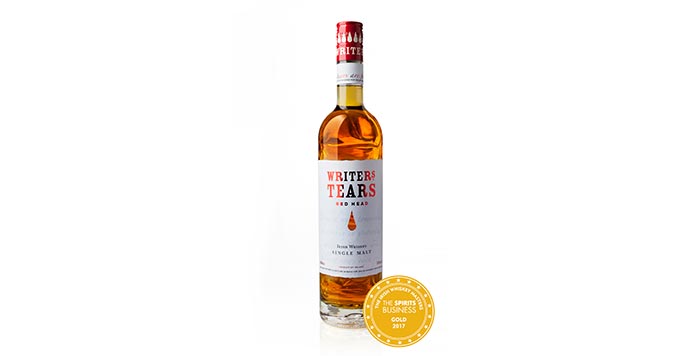 Royal Oak, Co. Carlow, Ireland – 9 August 2017: Walsh Whiskey Distillery is delighted to announce that Writers' Tears - Red Head, has been awarded Gold in the 'Premium Single Malt' category in this year's Irish Whiskey Masters. Read more
Irish Distillers' Redbreast 12 Year Old Cask Strength & Midleton Barry Crockett Legacy Are Named Masters Of Irish Whiskey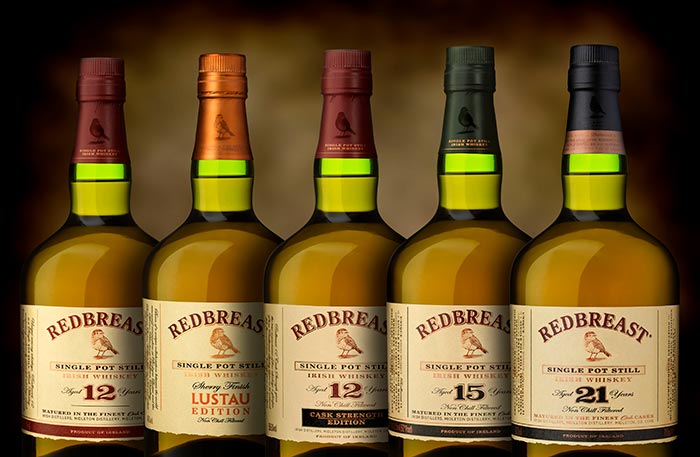 Irish Distillers' prestige range of Irish whiskeys has demonstrated its unrivalled quality at The Irish Whiskey Masters 2017, scooping 12 out of the 52 medals on offer. 10 Gold medals were awarded across the portfolio, while Single Pot Still Irish Whiskeys, Redbreast 12 Year Old Cask Strength and Midleton Barry Crockett Legacy, were recognised with coveted Master medals. Read more
Knappogue Castle Whiskey Range :: St Patrick's Day Cocktails :: Emerald Old Fashioned :: Dead Rabbit Irish Coffee :: 3rd March, 2016
Midleton Celebrates The Flavour Of Ireland With The First-Ever Virgin Irish Oak Finished Whiskey :: 25th February, 2015
Irish Distillers :: Midleton Distillery :: Pernod Ricard :: Redbreast Unveils Its First All Sherry Matured Whiskey :: 20th January, 2011
Irish Distillers Pernod Ricard Celebrate 30 years of Midleton Very Rare - 28th October, 2014
Irish Distillers Welcomes The Public To The Irish Whiskey Academy - 4th October, 2014
Irish Distillers Unveils Midleton Very Rare 2014 | 15th July, 2014
Irish Distillers Takes Top Honours In Jim Murray's Whisky Bible 2014 - 19th November, 2013
Irish Distillers Introduces New Flavours And New Look For Paddy Irish Whiskey - 1st October, 2013
The Definitive Single Pot Still Irish Whiskey Unveiled As Irish Distillers Launches Redbreast 21 - 27th September, 2013
New Look And New Whiskeys As Powers Goes Back To Its Roots - 2nd September, 2013
Irish Distillers Release The 2013 Edition Of Midleton Very Rare - 19th August, 2013
Irish Distillers Sweeps the Board at Whisky Awards - 25th March, 2013
Irish Distillers - Midleton launches exclisive single pot still single cask whiskey 12th February, 2013
Irish Distillers - Master Distiller Barry Crockett To Retire after 47 Years - 6th February, 2013
Irish Distillers Celebrated Yellow Spot Irish Whiskey Makes A Comeback - 24th May, 2012
Irish Distillers Pernod Ricard launches new website to celebrate Single Pot Still Whiskeys - 19th Sept, 2011
Irish Distillers celebrates single pot still whiskey with launch of new initiative - 7th April, 2011
Irish Distillers Pernod Ricard wins top awards at prestigious spirit competition - 6th April, 2011
Knappogue Castle Twin Wood Single Malt Irish Whiskey, 7th February, 2011
Knappogue Castle Whiskey Introduces 12 Year Old, 1st July, 2010
Irish Photographer
Mark Capilitan photography - Specialist in weddings & portraits - Sligo / North-West Ireland photographer.